Antonian athletics play an important role in creating a vibrant campus life and lively local community. Antonian students learn character and leadership by placing victory within the concept of humility and defeat as a means of knowing graciousness. Improvement of critical athletic facilities is expected to not only enhance these values, but also elevate Antonian's status as a premier institution for athletic development. Relationships formed in athletics go beyond the field, court, or swimming pool. These bonds last a lifetime.
Providing a great variety of athletics and large school activities means increased competition for space. The main gym is often used throughout the entire day and after school. In fact, with multiple teams vying for space to practice at any given time, practices are often scheduled late into the evening or early in the morning—creating additional obstacles to academic study.
New Indoor Multi-Sport Athletic Facility
A new indoor, multi-sport athletic facility will provide students additional space for practice times and opportunities to pursue other extracurricular activities. The new facility will have:
Two Basketball/Volleyball/Tennis courts

A fully equipped training room

New fitness and weight room

Boys lavatories and girls locker/shower rooms and lavatories

Concession area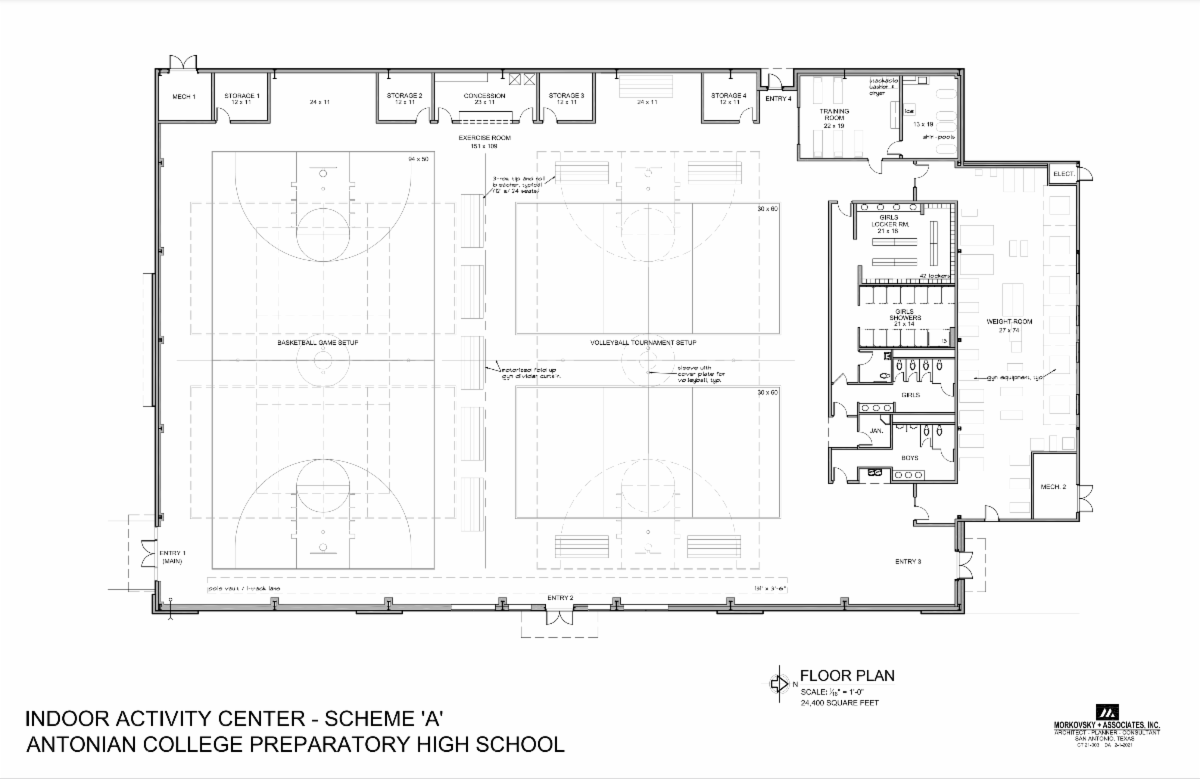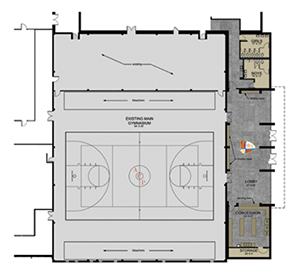 Remodel of Main Gymnasium
The main gymnasium was built in 1964. It has undergone only minor updates and requires changes to meet current and future needs. Remodeling the main gym will include an enhanced lobby to meet the capacity of crowds at Antonian athletic events as well as a new concession stand and restrooms. With this enhanced space, we will provide our athletes and fans a place for which to be proud and experience their athletic success to the fullest.
Expanded lobby to meet capacity crowds

New and fully equipped concession

Remodeled restrooms
Swimming Meeting | Locker Pool House
This will be a multi-purpose facility providing boys and girls locker room areas for changing and showering after practice. Currently, our swimmers utilize the locker rooms in the main building. Since swim competition is a winter sport, new and closer locker rooms will be a welcome addition, especially during inclement weather. As swimming is an excellent sport for building endurance, the pool locker rooms will also be available for alternate team sports during training exercises.
Separate locker/shower rooms
Close proximity to the pool