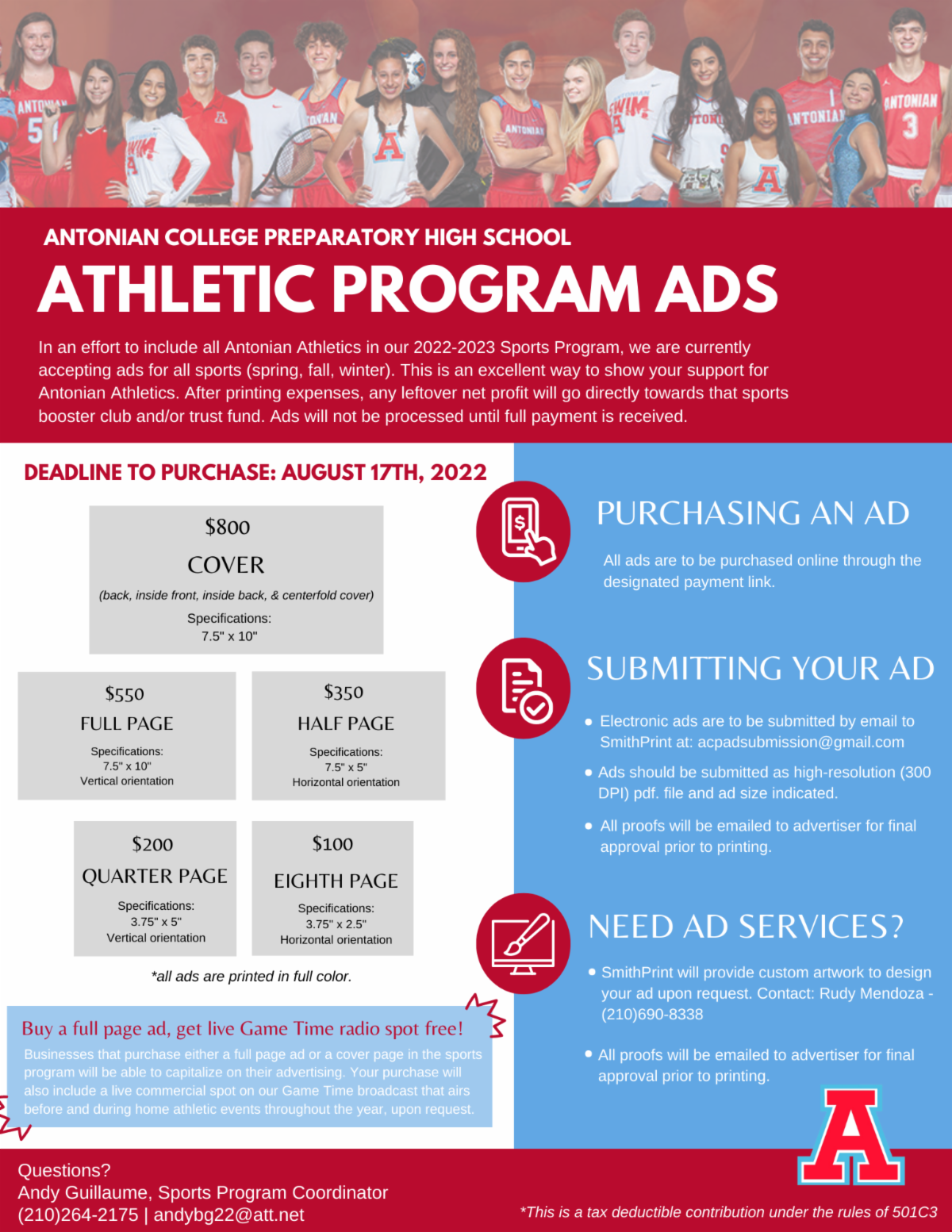 Each year, the Antonian Athletic Department publishes a sports program during football season. Parents, family, friends, and business can purchase a business/sponsor ad to support an athletic program of your choosing. Please use the link below to purchase your ad. The communications staff will send a follow up email that those that have purchased an ad.
The deadline to purchase is August 17th.
Thank you for supporting Antonian athletics.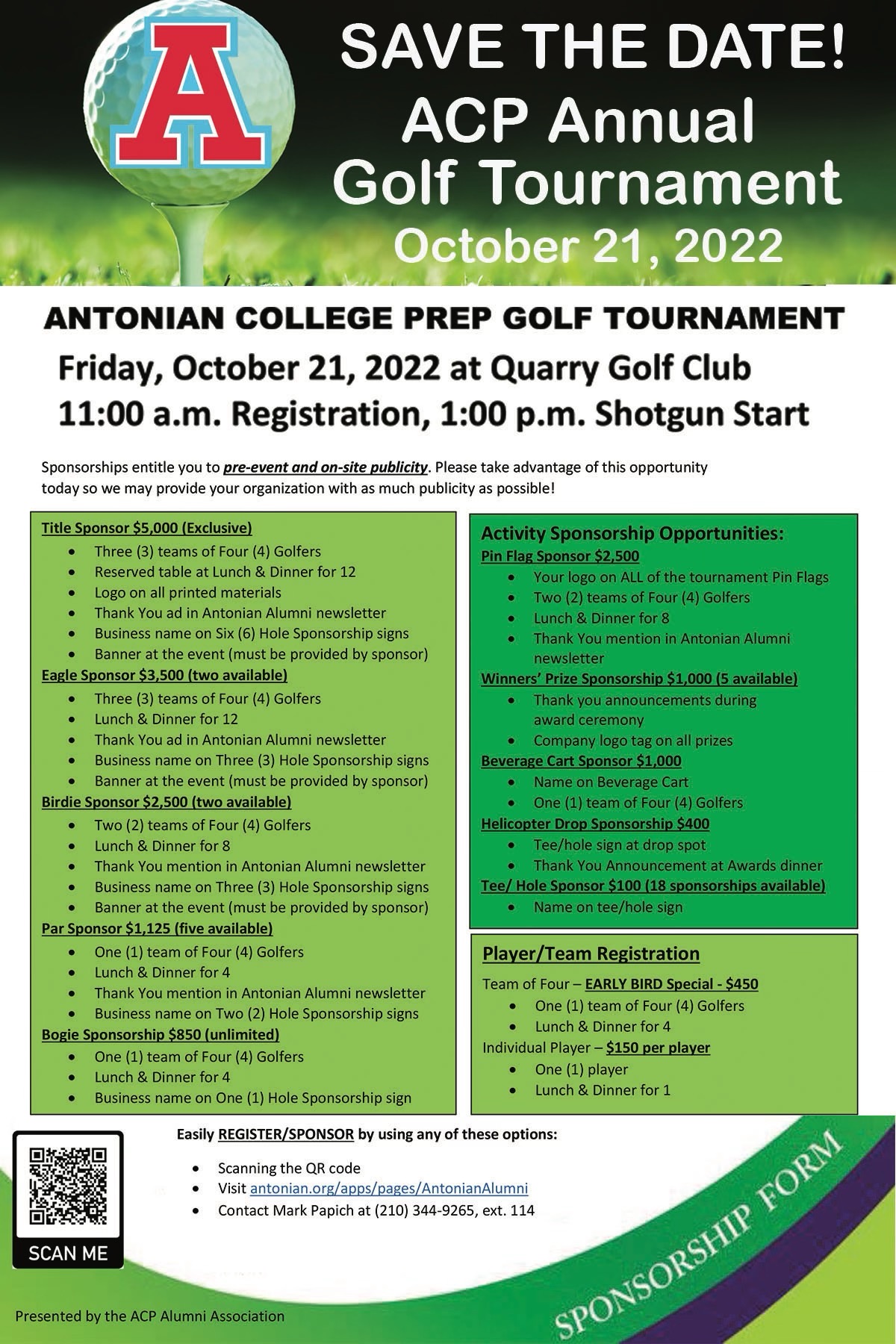 Join us for a fun day of golfing and fellowship. The Annual Antonian Alumni Golf Tournament is a great way for former Apaches to get involved and reconnect. We invite you to come and spend the day with us. There are plenty of way to support through sponsorships, donations, and registrations.
We hope to see you there!